Altered Ego, LLC is a clothing alterations business on a mission for textile sustainability and community enrichment. We provide quality clothing alterations and repair services to the Palouse region at a convenient storefront location on Main Street in Moscow, Idaho. We have been serving Moscow since 2014.
At Altered Ego, LLC we fix it for you, teach you how to fix it, or provide the resources you need to fix it yourself. This is our little way of keeping some of the 21 billion pounds of textile waste out of our landfills each year.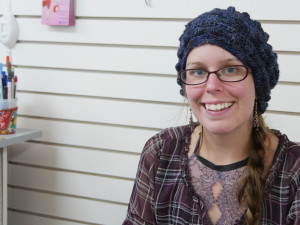 Sara is the owner and founder of Altered Ego. She grew up in Boise and graduated with her BFA in Costume Design and Technology in 2014. Working in a theatre costume shop has taught her numerous techniques in clothing alterations. She has worked in professional theatre companies such as the Idaho Repertory Theatre as well as the Theatre at Monmouth. She loves the art of sewing and wants to share her skill with the people of Moscow and the Palouse. She has a new baby daughter, one dog named Arya, and an amazing husband.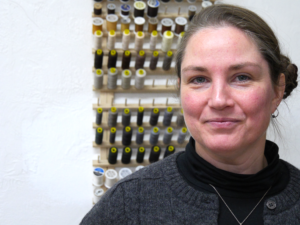 Carrie
Carrie has more than 30 years of sewing and patterning experience. With an MFA in theatre design, 20 years of theatrical costume development, and more than 10 years of university teaching experience to draw from, she has a widely diverse background to rely upon. Beyond sewing, she does about a million other things, including taking care of her chickens and developing her costume/cosplay business.